How to Save For a Down Payment for a House
Courtesy of Time Magazine, Kendall Little , Raina He

For years, Jen Hayes believed homeownership was unattainable.
"Honestly, I didn't think I could ever get a house," the 46-year-old teacher and single mom says of the expensive area of Southern California where she lives.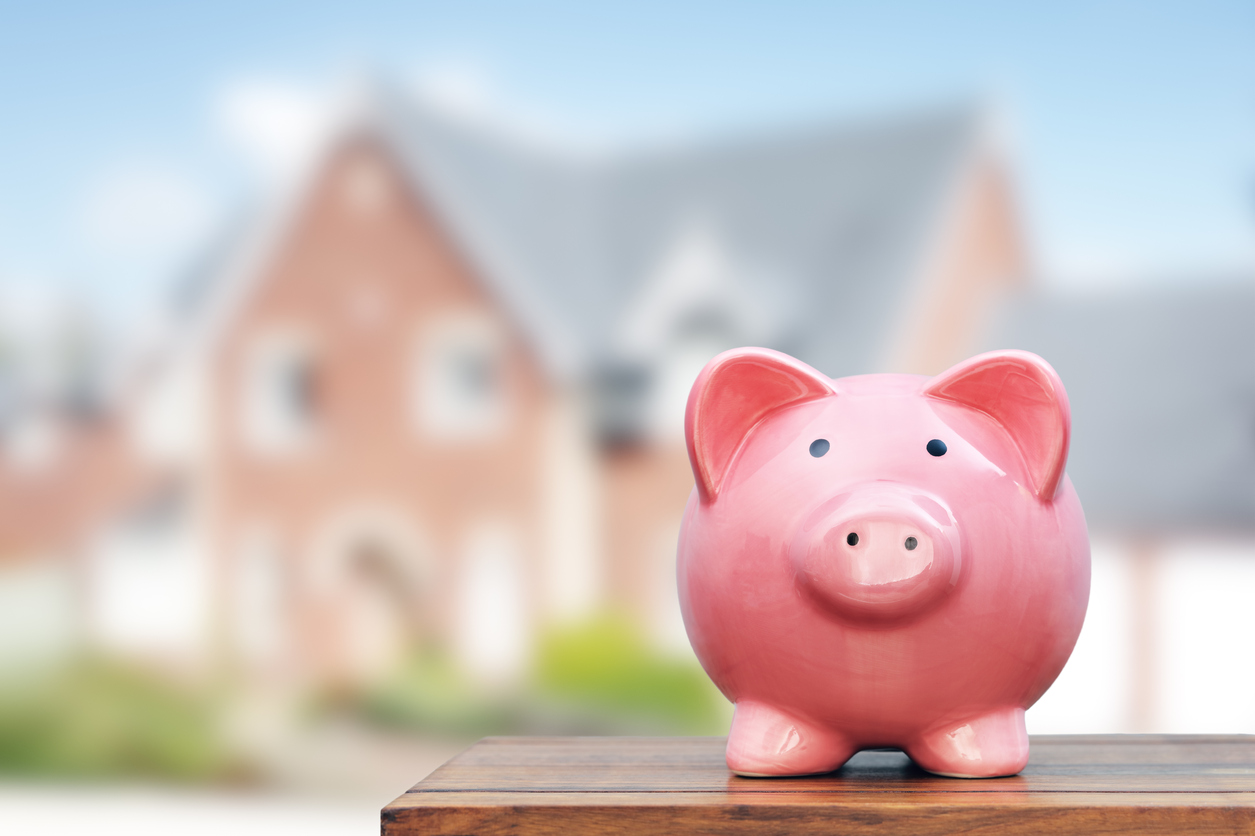 But through a combination of what she calls "radical saving" and the help of local and state first-time homebuyer programs, she was able to purchase her first home, give her two kids their own rooms, and develop a savings habit that continues to provide flexibility and financial security today.
You should be in the best possible financial position when you meet with your mortgage lender. That means taking time to build a savings cushion and develop a financial plan before your home search begins. And while it may take years, stay mindful of your goal throughout the entire saving process.
"The only thing I regret is having that mindset of thinking that I can't get a house because I'm a single mom," Hayes says. "I was mistaken. Maybe I would have gotten a house sooner if I hadn't been stuck in that way of thinking, but I'm so glad I got out of it. And I got my house."
Here are a few ways to get started saving for your house today.
How Much You Should Save For Your Down Payment
If your goal is to own a home within a few years or the next decade, you may not know exactly what your financial situation will look like or what your price range should be.
Your down payment will likely be your biggest upfront cost, so it's important to get an idea of how much you'll need to put down, whether it's a standard 20% or taking on private mortgage insurance and paying less upfront. You may be working with estimates, but having a number in mind can help you develop a plan.
Do some research on the area you'd like to live and homes you'd like to buy to determine a price range. Will you need to move farther away or downsize to stay within your budget? Consider what compromises you're willing to make.
Start looking into homebuying programs you may qualify for as well. These location-based programs and grants often have income restrictions and credit score requirements.
But the down payment isn't the only number you need to calculate. Keep in mind what you can actually afford on an ongoing basis. Use a mortgage calculator to determine how much home you can afford based on the monthly payments you're able to make.
Planning how much you can afford upfront will save you the stress and possible consequences of taking on more than you can handle when it's time to make the purchase.
"People fall in love with a house and then will do anything they can to jam themselves into that house," says Megan Donnelly, CFP and founder of Quabbin Advisors, a virtual financial planning firm. "Frequently, they're coming right up against their monthly budget each and every month, and the stress and anxiety is not worth it."
How To Save Money for a House
Determine Your Timeline—And Think Long-Term
Today's low mortgage rates may be tempting for prospective homeowners, but homebuying is a decision you never want to rush into.
Hayes says she spent years saving toward her goal, especially knowing how competitive the market in her area is. "It's a long-term thing. You have to have that mindset, sometimes for years, that you're saving for a house."
A lot of people, whether they're looking to take advantage of great rates or otherwise, might get the idea in their head to buy a home and want to rush the process, says Charles Ho, CFP and founder of Legacy Builders Financial in Folsom, California.
"Instead of focusing on owning a home, think more about whether this home is going to fit the lifestyle that you want in three years, five years, 10 years."
Determine your broader long-term financial goals, then see how homeownership might fit into those goals. Ask yourself: "What can we afford while meeting our cash flow, savings goals, and other areas important to us such as retirement and college funding?" Ho says.
Pro Tip
Don't rush the process. It's better to rent for a bit longer and enter the homebuying process with a strong savings safety net than rush into buying a house that could become a financial headache later on.
Budget
A budget can make all the difference when it comes to meeting your savings goal.
Working toward her goal on a single income, Hayes knew she had to practice strict budgeting; she began directing half of her income each month toward savings.
"Since I had been thinking about buying a house, I was just focused on saving all the time," Hayes says. "There were a lot of things we said no to in order to keep saving."
Both Ho and Donnelly recommend committing some time early on to doing the dirty work—gather your bank and credit card statements from the past several months and get a realistic picture of the money you bring in versus the money you spend. Pull your own credit reports, too, so you can fix any mistakes or begin working on increasing your score.
Then, start tracking every dollar. Become more intentional about where your money goes. Put your money into savings when it comes in before you have a chance to spend it, rather than saving what's leftover at the end of each month.
"It usually ends up being a few years where it's not fun to watch your budget that closely and watch your credit reports that closely, but it can really set you up for success," Donnelly says.
Open a Dedicated Account
When you begin saving, open an account you can use to automate savings each month or pay period based on your savings goal and timeline.
Consider a high-yield savings account with an online bank that's different from where you do your regular banking. Then, you can set it and forget it with automatic transfers to keep your funds growing each month and ensure your money is safe.
"If somebody is really saving hard for a near-term goal, especially in this environment, I would say just put it in a high-yield savings," Donnelly says. "I think online savings are a great tool; they give you flexibility with a little bit of income. If you want to reach that goal in a couple years, don't mess around."
Keep Your Goal in Sight
Becoming a homeowner doesn't happen overnight, especially for first-time homebuyers, and saving toward a large goal can feel overwhelming. Make sure you recognize your wins along the way.
"Once you make a change to start advancing toward a larger goal and you see success with that, it's going to start instilling the discipline and the habit," Donnelly says. "It's the little victories that behaviorally get you to your larger, more important goal."
Stay disciplined, too. Make things simple through automation, continue to monitor your credit report and your monthly spending, and keep an eye on your area's market and whether your savings goal continues to align with what's available.
"It really comes down to discipline and making sure that our financial habits are aligned with our long-term goals," Ho says.
Other Costs to Consider When Saving For a House
"When shopping for a home, a lot of people just look at a purchase price, and then they work backwards from there," Ho says.
But there are extra expenditures to consider as well, which can increase your costs after becoming a homeowner. Expect property taxes and insurance costs, which may be wrapped into your mortgage payment, but also account for increased utilities, moving costs, furniture, landscaping, and remodeling projects.
And don't forget the annual maintenance costs you'll incur for your home's upkeep, too. Set aside some cash for ongoing or unexpected costs like HVAC replacement or a leaky roof. Some years will require more costly maintenance than others, but you'll want that reserve to rely on, Donnelly says. She recommends saving 1% of your home's value toward maintenance costs annually.
Is It Better To Pay Off Debt or Save For a Down Payment?
For those who have debt — whether credit card debt, personal loans, student loans, or other types of debt — saving for a home might seem daunting. Deciding whether to first pay off debt, save for a down payment, or try to do both at the same time requires looking closer at your unique financial circumstances and crunching the numbers.
First off, be sure to at least make the minimum required payments on any debt you have. Any late payments can seriously harm your credit score, which will affect your mortgage application down the line. If you miss too many payments and default on your loan, the consequences could be even more severe, ranging from derogatory marks on your credit report to wage garnishment.
When prioritizing what debt to pay off, look at the interest rate. The higher the interest rate, the more important it is to pay it off. For example, credit cards and some personal loans tend to have high APRs, which means that carrying a balance could cost you thousands of dollars over time. Paying off high-interest debt will help your overall financial health, making it easier to save in the long run.
Any outstanding debt will also affect your debt-to-income ratio, which in turn could affect your mortgage application and the rates you get. If you anticipate having trouble qualifying for a mortgage due to a low credit score and high debt-to-income ratio, paying off debt might improve your chances.